Our last weekly wish list for February!
Religion knuckle buster clutch bag. It comes in three colours- Red, Black And Beige, My personal favourite is the red, great against your favourite LBD on a night out
Dorothy Perkins flower necklace. I love the colours, it would look stunning dressed up on a night out or down on a lunch out. Apart from the flowers i adore the chain, its detailed with pearls and a delicate silver chain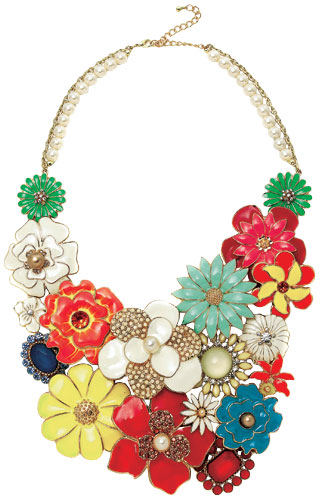 Topshop scottie dog skinny belt Im not sure whether i would wear this out but i think its really pretty and cute, It think it will look nice with a cardigan and jeans...
Topshop vintage shorts, i like these as they look like vintage levis you get in cow or wild, the plaited detail around the waist would also be flattering
I really like the new off the shoulder black playsuit from topshop, Its a funky take on the little black dress, And i really like the off the shoulder styled clothing, it would look nice with chunky heels and maybe the dotty p's necklace at number 2 in my wishlist above
Make sure to come back and follow us if you want!
Freya and sophie xx
Currently failing a trying to revise for science GCSE's :L